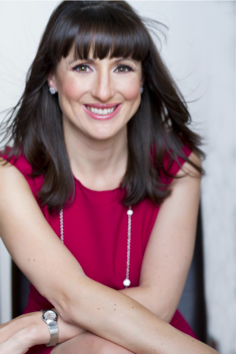 Bienvenue a ma boutique mariage
Il y a huit ans je me suis mis a créer une nouvelle norme d'excellence pour l'achat de sa robe de mariée à Montréal. Plus d'un millier de mariées heureuses plus tard, je sens vraiment que nous avons réussi. En plus de concevoir ma propre collection, je voyage à l'étranger quatre fois par an pour importer de belles robes qu'aucun autre magasin ne présente au Québec.

Pour faire de nous une enseigne prisée, il faut plus qu'une fantastique sélection de robes de mariée. Tout est dans le service que nous offrons: une expérience positive du début à la fin qui enchante nos mariées. Tant et si bien que nous sommes la boutique "top-rated" à Montréal depuis des années.

Partagez notre succès en nous rejoignant, laissez-nous vous aider dans ce que nous faisons de mieux: vous faire briller dans la plus belle robe.

4200 Boul St-Laurent # 330
Montréal, Qc H2W 2R2
(514) 285-2002
1-877-994-1090

Welcome to my Bridal Store
Over eight years ago I set out to create a new standard of excellence in Montreal for wedding dress shopping. Over one thousand happy brides later, I truly feel that my team and I have succeeded. In addition to designing my own collection, I travel internationally four times per year to import beautiful dresses that no other store has in Quebec.

It takes more than just a fantastic selection of wedding dresses to make our store a sought after destination however. It is all about the service we provide and the positive experience from beginning to end that has our brides raving. So much so that we have been the top-rated store in Montreal for five years now.

Please join us on our journey so that we can help you in what we do best: bring out your inner joy and beauty with the ultimate dress.